Bottle Rocket
A branding, web design & development firm

Corporate Branding
Making a brand an experience.
A powerful brand is built upon a solid foundation that inspires recognition and makes a deep connection with its audience. We work with clients to create an overall brand experience — a magnetic identity that is unforgettable, easily recognizable and consistent across all channels. Whether print, web design, or interactive media, your message is always on point.
For more than 15 years, our team has provided clients with strategic, multichannel design & internet search solutions that build powerful brands and drive strong results. We're a small company that makes a big impact through our combined expertise of industry knowledge, innovative technology and dynamic creative. As a full-service agency, we're committed to working directly with our clients to foster strong collaboration and make their visions come to life.
Message Cohesion
Bringing it all together.
With the growing number of channels, platforms and devices, it's more important than ever to create seamless cohesion that reinforces your brand. Through consistency, identity, design and messaging, our strategies provide a clear focus for competitive edge. We help clients maintain that edge by building effective campaigns and driving strong audience connections across all touch-points.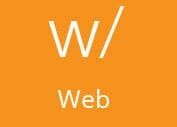 Beauty and brains. Stunning design meets smart innovation.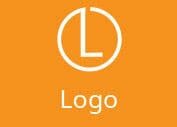 Striking and unforgettable. Turning a brand into an icon.
Search Optimization
Get discovered.
Building a strong online presence takes more than powerful messaging. Generating traffic and leads through Search Engine Optimization (SEO), social media campaigns, and content development is pivotal. That's why we create finely crafted, strategic campaigns that motivate target audiences to act.
Client Testimonials

"The Bottle Rocket team is super-creative, without question, but also communicative, collaborative, consistent, and cost-conscious. They are great listeners who are willing to adjust and tweak projects in ways that make them even more fabulous than before – all without blowing a deadline or our budget."
-Tamerah Ringo
Coppell Independent School District
"Having worked with Bottle Rocket for over seven years on brand projects ranging from consumer products, consulting companies, university education, domestic/global marketing, logo design and website development – I've experienced first hand their high-level creativity. Their attention and understanding of the client's project/vision, on-time execution, and high-level technological abilities are outstanding. Bottom-line value and quality are consistently provided."
–Jim Ellis
EMBA Executive Director
University of Texas at Arlington
"Bottle Rocket has expertise in providing effective online and print solutions. David McMahon is a conceptual thinker who possesses strong work ethics and standards. More importantly he's personable and enjoyable to work with on my projects."
–MARCY SCOTT
Marketing Director, Autodesk, Inc.
"I hired Bottle Rocket for our studio website design and I couldn't be happier with the results. Visual presentation and easy navigation are very important to me, and David and Glenn knocked it out of the park. They created a spectacular looking site that is easy to navigate and showcases our work beautifully. I'd recommend them to anyone in a heartbeat."
–ROBERT BLOSS
Manager, Skytrain Studios
"It is a real pleasure to work with Glenn. He is a thoughtful designer who always comes through with great solutions for the clients I service. He produces excellent, clean, and exceptionally appealing designs across a full spectrum of media. Also, he's a real cool cat."
–JAMES SHARP
Visual Design, College of Business
University of Texas at Arlington